The Best Peanut Butter Cookies
Makes 24 Cookies
The inspiration for this recipe comes from my Grammy Carl—she was the queen of homemade cookies. They are so good! For a little something extra special, I put a dollop of jelly in the center after baking. While the cookies are still hot, I make an indentation the size of a thumbprint in the center of the cookie, which I fill with jam.
Ingredients:
1 cup creamy peanut butter
¾ cup (1½ sticks) unsalted butter, softened
¼ cup vegetable shortening
1¾ cups packed light brown sugar
2 large eggs, at room temperature
1 tablespoon pure vanilla extract
2¾ cups all-purpose flour
1¼ teaspoons baking soda
¼ teaspoon kosher salt, plus more for sprinkling
1 cup peanut butter chips
Any flavor fruit jam – I used Strawberry Rhubarb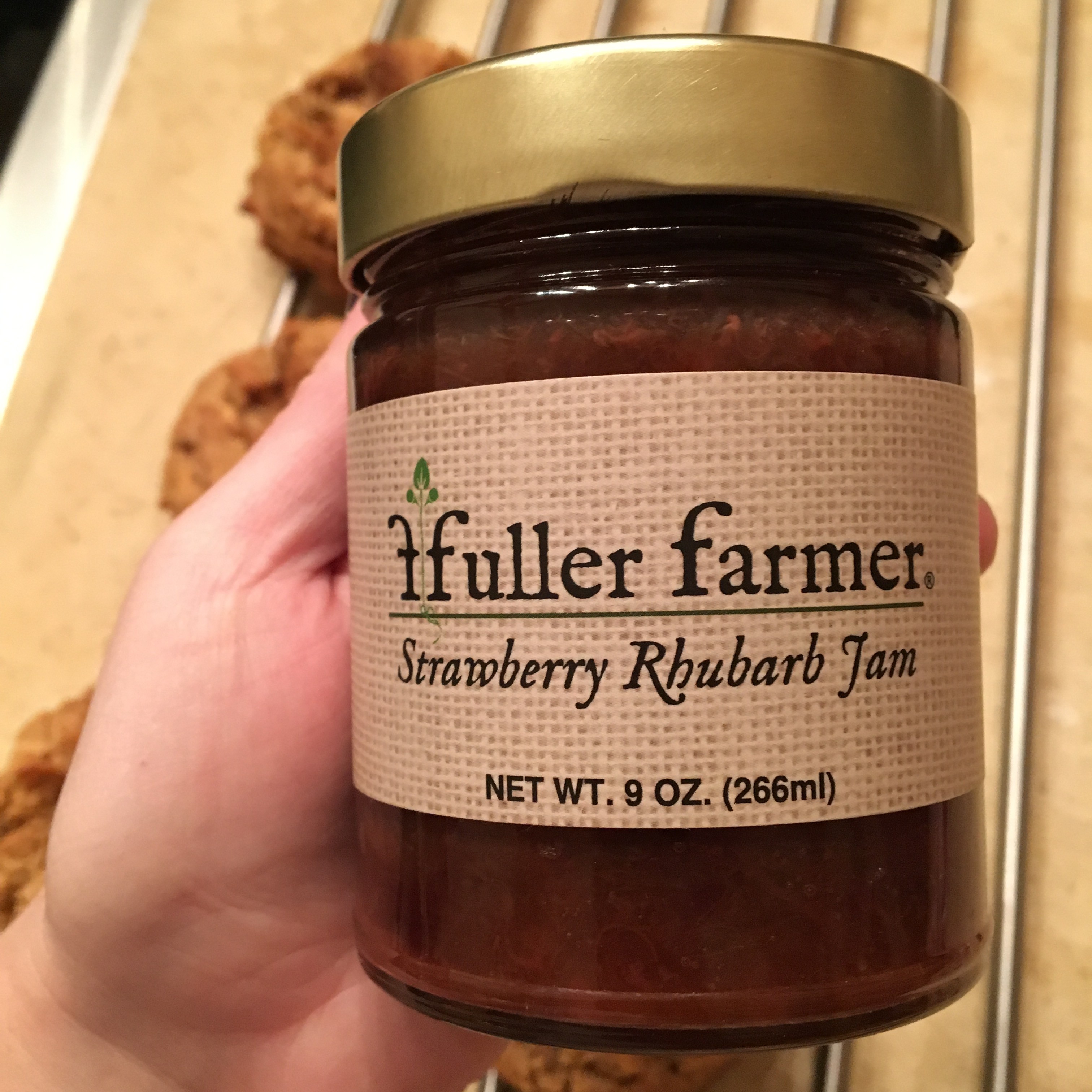 PREHEAT THE OVEN to 375°F. In the bowl of an electric mixer fitted with the paddle attachment, combine the peanut butter, butter, and shortening and beat on medium speed until light and smooth, about 2 minutes. Add the brown sugar and cream until light and fluffy, about 2 minutes. Add the eggs, one at a time, beating well in between each addition. Beat in the vanilla and combine until mixed. Whisk the flour, baking soda, and salt together in a medium bowl. Add the flour in 3 additions to the peanut butter mixture, beating until just combined. Stir in the peanut butter chips. Use a 2-ounce ice cream scoop and scoop balls of dough onto a baking sheet. Bake the cookies on the middle oven rack on a greased baking sheet for 13 minutes. Transfer cookies to a rack to cool. Don't forget to make an indentation in your cookies for the jam. Repeat to bake the remaining cookies.